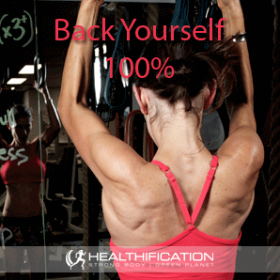 Podcast: Play in new window | Download
Subscribe: RSS
One of the emotions that I hate to experience is frustration. How frustrating is frustration?!
I got good at reframing it while I was waiting for the sale of my previous business to finalise or fall through.
The process was painstakingly slow – I felt like my life was on hold – that it was beyond my control AND as an added frustration every single day that went by I haemorrhaged money to maintain that business I no longer loved.
In desperation I reframed frustration as FASCINATING.
As in, "How fascinating that people can be completely incompetent… entirely in-ethical… downright deceitful and utterly useless"
It allowed me to get curious about what more there could be to observe than just frustration. 
However the main value in frustration is that it's an action signal to let you know things could be better.
If you're currently frustrated with a lack of results then that's really not a bad thing.
It's FUEL.
In todays show I'm weighing-in on: Why Frustration is FUEL.
Firstly, as annoying as frustration is how much worse would it be to be resigned – without hope – to the way that it is?
To live complacent and compliant.
To wallow in the way that it is – not happy – yet not fuelled by anything strong enough to make a change.
Second, here are 3 awesome things about FRUSTRATION:
1. Frustration is proof that you know there ARE other options. Also that you believe you can and should experience those other options. 
The very nature of frustration implies you know it could be different right?
And the thing that causes you to give up is when you have lost faith and hope of it being different.
So, frustration is your little (ok, sometimes large!) action signal prompting you to ask yourself:
"How can I make this the way I want it to be?" either right now or the next time you encounter that frustrating situation.
2. Frustration gives you clarity on what you don't want. As much as I want you to focus on what you DO want, a first part of knowing that can be having clarity on what you're super keen to avoid.
Random example… I wasn't quite so totally-100%-crystal-clear on just how vitally important Freedom is to me until I truly experienced feeling utterly trapped and restricted.
3. Frustration causes you to analyse your approach. So you're not getting results – and Yes, that's frustrating however it's also a chance to understand WHY.
I'm going to take a little diversion here – to a post I wrote a while ago on The 5 Logical Levels of Change:
In brief, if you are not yet succeeding in creating and keeping the body you desire it's likely you keep trying to change your behaviour without dealing first with the cause behind it. 
For lasting results the logical levels of change need to be mastered in order. And that order is:
1. IDENTITY (who you are) = MOST powerful.
2. BELIEFS (and values).
3. CAPABILITIES (skills).
4. BEHAVIOUR (habits).
5. ENVIRONMENT (the place / people you're with right now or the company / city / world you're a part of) = LEAST powerful.
So perhaps you keep trying to change your environment, say you join a gym… and that's at level 5 or least powerful or maybe you attempt to change you behaviours/habits… and that's at level 4 or second least powerful instead of first working on your most powerful identity beliefs and your second most powerful values.
If everything you know to be true about your identity, your beliefs and your values is not supportive of your health goal then you're not ready to create new habits.  
You can try, however it's only going to lead to… you guessed it: Frustration.
I know I've led us down a rabbit hole, I'd love to continue the conversation in the comments below or as I mentioned you can check out my full post on the The 5 Logical Levels of Change:
To get actionable I'd love you to consider the aspect of your health in which you're experiencing most frustration and to:
A) see which of the 5 logicals of change you've been busy channeling most energy towards.
So again they are:
1. IDENTITY (who you are) = MOST powerful. 2. BELIEFS (and values). 3. CAPABILITIES (skills). 4. BEHAVIOUR (habits). 5. ENVIRONMENT = LEAST powerful.
B) turn that energy towards vastly more powerful levels of change #1 and #2.
I totally get that's a big action step. It's a huge component of body gain and my brainb4body approach to health. As you start to listen to more of these shows I'm sure you'll see how it all begins to fit together – what seems like a lot at first actually starts to build on itself and support itself.
That's it for today… in tomorrows Thursday Training show I'm covering: High Intensity Interval Training.
I hope you can join me.
If you liked this you'll also like: My best Fuel, Move, Life advice for out-smarting weight loss overwhelm.
If you're yet to share the Healthification love – just click here to zip over to iTunes and leave an honest rating and review. It'd help me out big time. With gratitude, Kate.