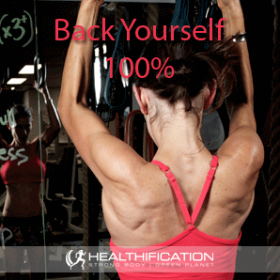 Often I'm told how disciplined I am.  Really???
The fact is I have to work at it.  Daily.  I have vices and I consciously draw attention to them because I want you to know they are NO excuse to settle for UNexceptional results…
So.  Onwards with my most recent break-up.  We've been friends for a few years now.
Although the decisions I was making didn't mirror the fitness professionals I admire…
When you LOVE something you convince yourself of it's value.
That it's not really that bad for you.

That you can still get the results you're seeking with it in your life.

Even though No-One else is!
Ok, Yes I said someTHING.  And IT.
I'm talking beer…not boys.
The beer is history.
These are my easy to implement break-up steps for you to apply as you see Fit.
1) Get Super Clear on your Identity Beliefs.
These are the beliefs that you absolutely believe to be true about Yourself.  Identity beliefs are whatever follows "I am…"
Often people will confuse their career with their Identity Beliefs.
…so for example "I am a Personal Trainer"
Now if that was my Identity Belief, can you imagine the pain I'd experience if I was injured and couldn't train myself or others?
If all I identified with – My Worth – hung on staying fit, lean and healthy?
…it's the same as the hugely successful professional who retires and shrivels. Literally fades away because their career WAS their identity.
It's powerful stuff!
So some true Identity Beliefs may be "I am…
Honest

Truthful

Congruent

Respectful
or "I am a person with…
2) Understand how what you want to Be-Do-Have Supports your Identity Beliefs…
OR Conversely how the actions you want to stop are in Conflict with your Identity Beliefs.
3) With this new appreciation of the core beliefs driving you – Go Forth And Conquer!
Sounds too simple?  Simple for sure.  Also effective.  We will do anything to defend what we believe to be true about ourselves.
If you need convincing take something you absolutely believe to be true about yourself and recall the last time someone questioned it?  How did you respond…
When someone questioned Your Honesty?  Your Integrity?
Your devotion to your Children?
?????
The trick is to first identify what has the strongest emotional power over you and then consciously use it to your advantage.  Rather than be used by it.
Integrity is key to me.  I genuinely believe I am a person of Integrity.  So.
(and here we delve into the break-up…it's not that I don't like hanging with Blondes…)
…it's that I need to be Authentic.
I decided to believe that drinking nutritionally void liquid – that very likely inhibited my ability to get into peak physical shape – And absolutely reduced my training capacity the following day – AND 100% was not the beverage of choice guzzled my the people I model EQUALS: An Absolute Lack Of Integrity.
With that belief the decision to break-up with beer (even Pure Blonde) became a NON-negotiable for me and each time I decline the schooner it becomes easier…And the lack of integrity I would suffer if I were to go back strengthens.
Ok, time to share your easiest break-up?  I'm serious.  The thing you thought you could "never do without" and now feel (and Look, I'd bet!) better for ditching.
Cheers to your easiest break-up!