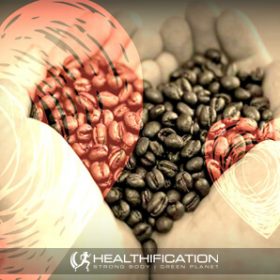 As with so many things we can allow addiction to drag us down or use it to accelerate goal achievement.
Today I decided to pay special attention to exactly what extent addiction limits or helps me – and scarily (?) I discovered ample addiction before 9am!
I have a healthy addiction to an early am walk – exercising while listening to biz audio's in the stunning outdoors helps me feel in control, energized, positive and grateful…the Control is sort of key to me; it's linked to my #1 core need of Certainty…
So before I get ahead of myself, the 6 Core Needs are a Tony Robbins creation.  We all have a natural desire to satisfy each of the following needs;
1. CERTAINTY
2. VARIETY
3. SIGNIFICANCE
4. LOVE & CONNECTION
5. GROWTH
6. CONTRIBUTION
=> Additionally we will each prioritise 2 over everything else.  We can meet these needs in a resourceful way that improves the quality of our life OR in an un-resourceful way that is detrimental to our own (and others) quality of life. 
Certainty for me is met resourcefully by 'certainty of self', which to a degree is 'control of self' and discipline…as you may be imagining this factors in my day fairly frequently – generally for the better!
Let's check out all 6 as you may be curious by now to uncover which of the Core Needs have the strongest influence on you.
Certainty (Comfort) – at it's very core relates to the motivation for stability of basic necessities; food, shelter, clothing.  Universally we all seek security surrounding family, finances, career and relationships – though each of us to varying degrees.
Variety (Uncertainty) – essential for both body and mind.  As much as it's tempting to want to Know what will happen when, if that were truly the case how much satisfaction, excitement and personal growth would you experience?
Significance – our need to feel special or important.
Connection/Love – whether it be a connection with a someone or something, our strong need to engage is highlighted by the 3 universal fears; To Be Loved, To Be Enough, To Belong.
Growth – it's been said we're either growing or dying.
Contribution – fulfillment via contribution to others.
Ok, so to drag myself back on track how does this relate to addiction?
Have a look at the THINGS you're addicted to and notice how they satisfy at least 3 of your 6 core needs.
….to illustrate, so I'm strolling through the blustery gusts powering to the tunes of Small Business Big Marketing (ok – no tunes, just chat) and I'm being drawn towards my regular ABSOLUTELY NECESSARY FOR BRAIN FUNCTION fix of liquid gold.  This would be coffee and it is a strong addiction for me – it provides me with Certainty (I know I'm going to get that hit – that consistent, comforting habit), it provides me with Variety (different coffee's from diff cafes AND for different days Cheat or Fat Burning Focus), it provides me with Connection (I ONLY buy from cafes where I enjoy interacting with the friendly, efficient team that deliver my liquid gold)
Liquid gold increases your metabolism so unless it's pumped with sugar or milk it's not going to stall your slimming…
=> However, if you do identify a habit that fulfills at least 3 core needs and as such is an addiction AND you recognize it's not getting you the results you're seeking the solution is rather than going for the cold turkey cut it & suffer approach which will not last long term…instead find a resourceful alternative that also satisfies at least the same number of needs.
We are also addicted to certain THOUGHTS because these thoughts fulfill our needs.
=> What thoughts do you consistently entertain that meet 3+ core needs? AND ARE THEY SUPPORTIVE OF YOUR HEALTH GOALS? "Cooking (and eating) extravagant meals for my family and friend's is how I show Love" ….food for thought?
Let's step it up a notch and touch on perhaps our most powerful addiction:
Our Identity Beliefs, this is what we 'believe to be absolutely true about ourselves. 
Now as with any belief they are made up and as with any belief they are 'possibility filters'.  We will defend them to the end!
…so I've consumed my liquid gold, I've done my hour+ of audio walking power and I'm approaching the gym.  By the way, I just passed a girl sheltering in a doorway, with ciggie in one hand and red bull in the other (at 7.30am) …addiction anyone?!!!  Now I have a very strong belief that I'm a fit and healthy person and to excel at my job and to live with integrity necessitates me maintaining an optimal level of health.  If it's a scheduled gym day there is about a 99.97% chance I'll make it to the gym.  How many ticks does training get on the 6 core needs tally? – 6/6 easily!
=> This is where it's useful to consider; if there is something that would be a healthy addiction that you have not yet acquired – such as regular exercise (!)…well, what form of exercise would tick the most core need boxes for you?  Potentially it's not hanging out on the sweaty gym floor – team-sport, dancing or kayaking may be less of a chore.  If your #1 core need is Love & Connection I imagine it'll be a form of exercise that involves other people.
So I've identified a few of my helpful addictions – perhaps the flip side of the coin can wait for a follow up post (did someone say beer o'clock?)…Let's finish by touching on the value of balance and make some of this applicable to your ideal fat burning day.
You will see that needs 1 & 2 and 3 & 4 and 5 & 6 compliment each other. 
=> If you have too much of any one you're going to experience some pain and the solution is to consciously introduce some of it's opposite number.  Let's test drive that idea – if you're feeling overwhelmed; perhaps at ALL that is involved in eating clean, nourishing food…this is a response to the UNCERTAINTY you feel and the solution is to do something that fulfills your need for CERTAINTY to balance it out.  How about planning 3 easy 'go to dinners' that you know are simple to throw together without any thought and are supportive of your fat loss goal?
Love to hear your positive addictions – or your ideas to replace those old goal stalling addictions. And in the interest of balance….
"It's all right letting yourself go, as long as you can get yourself back." Mick Jagger