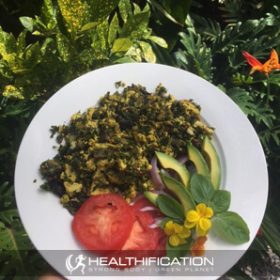 Podcast: Play in new window | Download
Subscribe: RSS
This morning one of my dear clients eagerly shared some insights he'd gleamed from a chat with a nutritionalist friend of his the previous evening. I counselled myself to maintain an open mind as he began to recall regularly repeated recommendations such as "sugar is the devil" and "fat is your friend."  Nothing new here however then he proceeded to sing the praises of…. Cheese.
Super low carbs (even one ingredient nutrient and fibre dense carbs like fruit), generous animal protein and cheese was the approach advocated by this nutritionalist who by all accounts is in "great shape" and is very respected by my client who I in-turn very much respect.
It got me thinking. Obviously there are many, perhaps limitless ways to live a fit and healthy life.
Some are likely to be more effective longer term than others. However how are any of us to know if our personal approach is going to be one of those that remains effective long term or not?
Certainly one of the vital skills we need to survive and thrive in such times of an abundance / over-abundance of information and advice and hidden agendas is the ability to make wise decisions based on applying relevant filters to this potentially debilitating over-abundance of information.
With that in mind today I'm covering,
Hype or Right: How To Evaluate Food Fads!
In fact with so much hype and so many potential rights I have 7 steps to help you evaluate food fads.
Step 1: The RESULTS.
Simply, does the person / people advocating this approach have results you're looking to emulate?
I'd recommend taking this a step further beyond the way they look. Consider their energy levels. Do they get sick often? And have they been able to maintain this approach long term? Do their meals and their life (!) look FUN and enjoyable. Or does the effort to results ratio look like something you're just not prepared to sign up for?
Those extreme, restrictive celebrity endorsed diets may deliver serious results short term however how often do you then see a HUGE blow out?
Step 2: The REALITY Check.
Your reality that is. Could this approach fit into your current and projected lifestyle simply and sustainably? Even when you travel? Or are on holidays? Working insane hours? Or if you're on an extreme budget?
This is one of the reasons I'm not a huge fan of pre-packaged meals. They might work for some people. However I feel more secure knowing I can build (from scratch) the meals that will give me the results. Even if I had to build those meals with less time or less money than usual or when in a different country.
When assessing the effectiveness / likelihood of adherence to any potential new food fad do so under the least ideal conditions rather than the most ideal conditions.
Step 3: The ROAD Test.
Try it. Is this genuinely an approach you / you and your family could continue long term and happily?
Many things sound doable when you're focusing on the results you want and not the daily actions necessary. If you want sustained results you're going to need to be able to sustain the actions that got you those results. 
This is one of the many reasons I don't advocate meal replacements. If it feels restrictive and UN-fun short term it'll be a constant struggle to stick to it.
You'll risk getting sucked into a Stop:Start cycle that destroys your results and your resolve.
Step 4: The RELIABLE / RESPECTABLE Go To Source.
This is that person you respect that has the credentials you respect… (be that results for themselves / results for others / qualifications / respect from their peers / social proof and standing) …where do they stand so far as this approach?  
My Go To Source is Dr Michael Greger creator of https://nutritionfacts.org and author of How Not To Die. Dr Greger describes his site as: a strictly non-commercial, science-based public service providing free updates on the latest in nutrition research via bite-sized videos.
It's one of the places I turned to recently when deciding whether to eat soy or not to eat soy. When you know you have your own confirmation bias it's helpful to take yourself out of the equation for a moment and seek out the opinion of a well qualified other source.   
Step 5: The ROOM For Vice / Deviation.
I could never commit to a plan that did not allow me to indulge my love – my need, for vice. Or even just for a little guilt free deviation from The Plan.
It's a natural normal human desire to enjoy a little bit of vice and I'd even go so far as to advocate working vice into each day. Yes, there can be too much of a good thing however a good measure is to consider: "Is this vice detrimental to any of the things I value most?" Things like health, family, career etc. I cover 4 Steps To Make Vice Work For You in show #425.
If an eating approach does not account for vice it's going to have to account for mutiny! Having said that, how you frame (or Reframe) vice is 100% within your control. Someone else might consider two of my fav vices, coffee and cashews as fairly light-weight. For me they for-fill everything that soda or ice-cream or cake might for-fill for someone else. I do still make room for Shiraz, vodka and other more random deviations like sweet potato fries and vegan pizza / burgers / nachos. The important thing to consider when thinking of room for vice in your eating approach is that it needs to be included without sending you into a downward spiral either with your eating or with your emotional well being. 
Step 6: The REVIEW and REVISE.
Your body, your lifestyle, your goals and priorities and capabilities will change over time. Any approach to eating needs to be able to accommodate constant and never ending improvements and upgrades based on what you've currently got to work with and what you're currently working towards.
What worked for each of us in our 20's likely would not be effective today. Our bodies are sadly a little less responsive and we also likely have many more responsibilities to consider. Equally, despite the potential for information overload I believe that with some filters in place (like these 7 steps to help you evaluate food fads!) we have at our finger tips mind blowing-ly amazing resources to utilize.
As such it's vital that your approach to eating has the flexibility / agility to upgrade accordingly when you get improved information.
Step 7: The (Real) RIGHT.  
This is my 'Catch All.' I tend to do it both first and last. It's where I recommend you listen with your heart. 
If Cheese hadn't failed my Results test. And my Reliable / Respectable Go To Source test. Well it would absolutely 100% without a shadow of a doubt FAIL my The Real Right / Listen With Your HEART test.
Even if I believed enforcing strict portion control to a diet of primarily high caloric density foods was effective. I don't.
Even if I believed saturated animal fat was good for you. I don't.
Even if a previously respectable go to source started advocating for the taste and convenience desires of the stronger more dominant species to the extreme detriment of the other sentient beings we share this planet with…
Irrespective of all that, if I (and you) hold the belief that cruelty to animals is wrong. And we recognize that animals are individuals who feel pain, suffer and have an inherent desire to live and be free. If we acknowledge that humans do not need to eat animal products to be fit and healthy. And we accept that excuses such as taste, convenience, culture and tradition can not possible justify taking someones life. Then our only congruent option is to align our actions with our beliefs and not follow food fads that advocate eating animal products. 
That's it for this week in Healthification. Huge gratitude to YOU for sharing this week with me. I respect your time and appreciate your support – so Thank you!
The Healthification podcast is proudly bought to you by my FREE 'Easy Vegan' plan. It took me 25 years to transition from a meat eater to a happy, healthy, non-judgemental Vegan! You can do it in just 3 days with  my simplified 'easy vegan' plan!  Get the fit, strong, and healthy plant based body you deserve… while avoiding ALL the mistakes I made along the way!
Till next time, remember Creating a body and life you love is Freedom. (If this ex-carb queen, NON-genetically gifted, naturally uncoordinated VEGAN-chick can do it – so can YOU!!!)
If you liked 'Hype or Right: How To Evaluate Food Fads' you'll also like: How To Conquer Indecision
If you're yet to share the Healthification love – just click here to zip over to iTunes and leave an honest rating and review. It'd help me out big time. With gratitude, Kate.