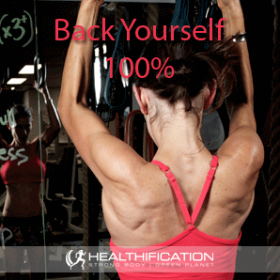 Podcast: Play in new window | Download
Subscribe: RSS
I'm recording todays show in celebration of an emotional state that deserves a little more respect.
It's potentially the solution to any challenge. However as we age it's tempting to instead default at disinterest… invite indifference even nurture normality. Your alternative and your best body gaining attitude to cultivate is of course: Curiosity.
First off I'd like to address the negative connotation that comes to mind personally when I hear the word curiosity… that is, Curiosity killed the Cat. Little heads up, todays show is more light-hearted – although it does still carry a valuable message.
However if you're just after actionable with no story – then perhaps skip to another show just for today! 🙂
Perhaps this is merely an opportunity for me to sneakily steer todays show to the subject of Sir Thomas.
You remember Sir Thomas I hope?
My little brother. The golden child. The Cat!
Now of course Thomas is a particularly intelligent (and beautiful!) cat however generally I don't think there's much truth to that old wives tale Curiosity killed the Cat.
I'll use my lil bro to illustrate an example that I promise is 100% applicable to your body gain goal.
My mum and dad recently moved house. The thing they were most worried about was how would Thomas handle the move. They really had nothing to fear though as Thomas is a percentages man. He'll make the most of any situation. And Yes while he is naturally curious, he's also observant and cautious.
Those are steps one and two so far as making curiosity work for you.
Step One: OBSERVE the way that it is.
In Thomas's case that meant observing the surrounding houses in the gated community he now calls home. Actually he's pretty much Mayor of this community now – however I'm skipping ahead of myself…
In the house directly opposite lives a particularly gorgeous young cat called Princess. She has to be the most delicate, agile and haughty little miss I've seen however she had the good sense to throw herself at Thomas's feet submissively the day they met.
No turf stand off required there. They are now boyfriend and girlfriend. Or that's how my parents describe it.
Now it wasn't guaranteed smooth sailing for this hot new item from the get go. Princess has an older sister. A dog called Mia.
Now Mia is a smallish dog… and Thomas is a big, strong cat however in the same way that a sensible cat isn't going to rush the first snake it sees there was a need to put in some observation time.
To get an idea of the lay of the land.
Let's take a step back from The Thomas Show so I can share a food related example…
A few years ago I got curious about a belief I'd held for years. I had the belief that eating carbs at night led to weight gain. I can't even remember where I first heard this common misconception however I'd been carb-free at dinner – well actually carb free after lunch – for years and it was working for me.
Although I had this little inkling, this curiosity that: Why would timing matter so much? Isn't it about quantity and quality?
I was nervous though. What if changing the eating habits that had been working for years led to a drastic change in the way my body looked and performed?
Which brings us to…
Step two: TEST with CAUTION.
I actually did this one unknowingly. I was following a fairly strict eating regime back then – not what I now recommend – and I'd often wake up in the middle of the night hungry. I found that eating the oats and protein powder I had planned for breakfast when I woke up at 12am helped me get back to sleep.
I also found that it made no difference to my body composition.
The belief I now roll with is that food quality and quantity is more important than timing.
Onwards with The Thomas Show though because if you've stuck with me this far you must be keen to hear what happens to our hero…
Thomas tested his potential for supremacy with caution. In cat action that's first: the huge back arch, fur on end and loud hissing from within the safety of his own home whenever Princess's big brother tried to escort her even one step towards mum and dads house.
Next progression: stalking to the open doorway of mum and dads house to arch and hiss at poor Mia who actually just wants to be friends.
From there Golden Boy progressed in his quest for community supremacy to the point where now he will sprawl in the middle of the communal driveway each night surveying all that falls under his official Mayoral reign and has even on a number of occasions chased and swiped small dogs that forget their place.
Which is cat action for…
Step three: PROCEED ACCORDINGLY.
When you know the lay of the land, you've cautiously tested it and the results have been to your liking… well now it's time to take action and proceed accordingly.
Back to the carb eating example. I really don't care when I eat my carbs I only care that they are high quality and portion  controlled. Unless it's cheat meal which is Sunday breakfast however if I feel like it at 12am that is absolutely fine.
I'd like to finish todays show with a couple more cat free examples that might up until now have held you back in achieving your body gain goal however absolutely if you just get curious there is a solution.
So there's the injury scenario. The twingy knee, dodgy back or shoulder that's giving you grief.
It's annoying. It's absolutely worth seeing a professional if it's not feeling a little better each day and almost gone within a week HOWEVER also, it's going to be something you can train around.
Observe what makes it feel bad.
Test with caution what you can still do.
AND, Proceed accordingly.
Then there's the bad restaurant choice scenario. The all-you-can-eat-buffet, pizza or burger joint or perhaps that charming little Italian restaurant that serves the best pasta.
It's tempting. The people you're with will likely indulge in a carb-fest meal, alcohol, dessert and Yes that's a little tough to see
HOWEVER also, the fuel you give your body and the results you get to enjoy as a consequence are 100% within your control.
Observe what is on offer.
Test politely what adjustments can be made to the menu. I'm yet to be denied when I ask for any green veg with my fish instead of chips and salad. The trick is to be polite and not too fussy.
AND, Proceed accordingly.
That's it for me today. Thanks so very much for spending this time with me. I hope you can join me for the Friday show where I'm covering, Winter Comfort Food with a side of Global Beliefs. It'll make sense when you hear it!
If you liked this you'll also like: Judgement: The zero value emotion that may be stalling your weight loss.
If you're yet to share the Healthification love – just click here to zip over to iTunes and leave an honest rating and review. It'd help me out big time. With gratitude, Kate.