I started working with Kate over 8 years ago, during that time she initially helped me lose over 15 kilos and then helped me maintain my weight loss until I became pregnant with my first child. Kate has always helped me stay focused and given me helpful advice in both nutrition and exercise.

After having my 2nd child 19 months ago I had hit my highest weight ever, coming back to personal training and using Kate's new online tools and putting into practice 'The Body Gain Lifestyle' has seen me LOSE 40 KILOS. I am now continuing to sculpt and further transform my body shape with the help of this system.
Jessica, Sydney Australia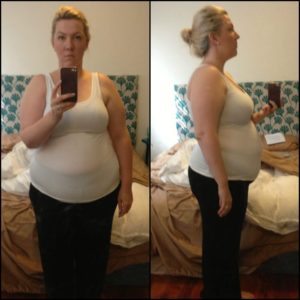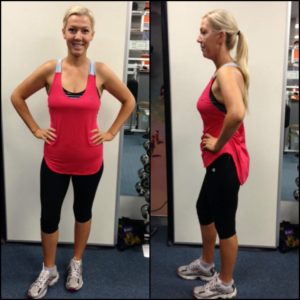 I've lost 10.5 KILOS IN 7 WEEKS Kate thanks to you….Still going at a sustainable rate – on target to reach my personal weight loss goal. I don't mind if you want to tell everyone how you've helped me lose 10.5 kilos in 7 weeks.

I'm really loving that my daughter is losing weight as well and lately she's been even more motivated. She was too afraid to weigh herself at the start so she didn't – she's down to 67 kilos. Thanks again.
Violet Jammal, Sydney Australia
Kate is an inspirational coach who has challenged me to seek my full potential in all areas of my life as well as specifically around my fitness goals and its connection to my whole life.

My body has transformed from a soft 24% to a lean 17% body fat in 3 months!
Gail Wells, Sydney Australia
In just a few short hours listening to Kate, she gave me the tools I needed to view myself in a different light, and to focus on the positive in my life.

I look forward to my future endeavours and the potential of my life, thanks to Kate.
Sigrid Carol, NSW Australia
Kate's e-book and weekly emails have changed the way I think about fat loss.

It has changed the way I exercise, how I eat and helped me on a path of sustainable weight loss.
Chris Dale, Sydney Australia